AGRODEP Workshop: Africa Continental Free Trade Area (AfCFTA)
From November 12-15, AGRODEP hosted a workshop on the Africa Continental Free Trade Area (AfCFTA) at the International Food Policy Research Institute (IFPRI) regional office in Dakar. The workshop aimed: (a) to present recent and ongoing research related to the CFTA and to regional integration in Africa, (b) to launch an AGRODEP expert group for policy analysis and advisory services (PAAS) in the area of trade and regional integration, and (c) to discuss research questions and priorities and innovative research methodologies to support evidence-based policy recommendations.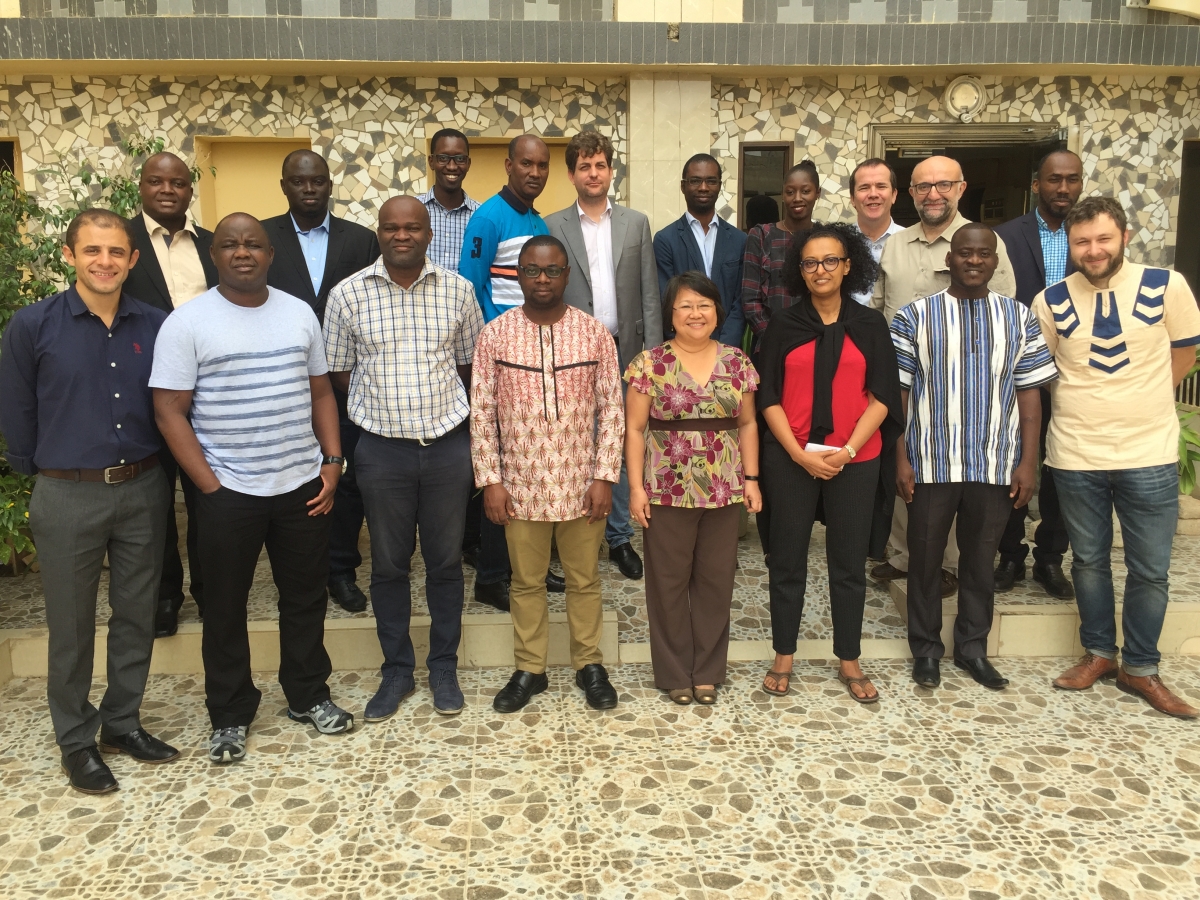 The workshop began with a research day for presentations on the topic, followed by an agenda-setting day with stakeholders from various institutions working on trade and development issues in Africa and two days of a refresher course training on economic models and tools that are typically used in the quantitative analysis of trade integration issues. The event concluded with authors' workshop for the 2019 volume of the Africa Agriculture Trade Monitor (November 16).
Eleven AGRODEP members who are experts in trade and regional integration analysis have been introduced as the initial members of the Policy Analysis and Advisory Services. The members were selected based on their background and experience in the area of trade policy analysis and are variously skilled in the use of simulation models (single and multi-country computable general equilibrium models, partial equilibrium models) and estimation models (gravity equations).
Nine papers related to Africa's participation in international trade, the level of Africa's trade integration, and economywide assessments of the AfCFTA were presented on the first day of the workshop. Participants included IFPRI and UNECA experts on international trade and AGRODEP members from Cairo University, the Kwame Nkrumah University of Science and Technology, and the University of Zimbabwe. A matrix of research topics related to the AfCFTA and the status of research gaps (data, tools, adoption) were identified based on the presentations and the discussions.
Representatives from the Agence Francaise de Developpement (AFD), African Development Bank (AfDB), European Union delegation in Senegal, African Institute of Economic Development and Planning (IDEP), and the German Center for Development Research (ZEF) participated in round table discussions during the second day of the workshop. During the final roundtable discussions, all the AGRODEP participants indicated that research on the AfCFTA is in their 2019 agenda. Important research topics identified included labor markets, market access in goods, foreign direct investment, market access in services, trade facilitation, standards and SPS, and FDI.
The last two days of the workshop were devoted to a refresher training course on methods and models used in trade analysis. Divided into four half-day sessions, the training course covered the following: (a) measuring trade integration with trade flows/trade indicators, (b) measuring trade integration with gravity models, (c) partial equilibrium models used in trade analysis, and (d) simulation models for assessing the AfCFTA. The training course was very well received by the participants.